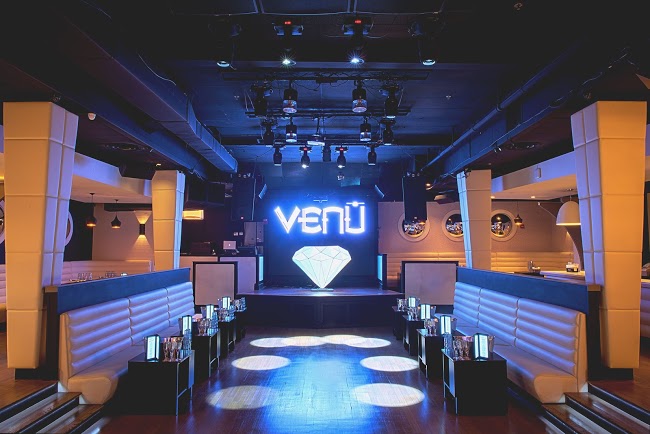 Venue Information
The exquisitely designed space is the work of the famous JFS Studios, and encompasses everything our guests have come to expect in a nightlife destination.
Since opening in 1999 Venu has impeccably maintained its position as the most sought-after cosmopolitan nightclub in Boston by providing unequaled customer service. Venu's management goes all-out in an effort to ensure that all the club's eclectic patrons leave with an exceptional and memorable experience.
The chic and stunning 6,500 square foot space, with its sleek lines, rich textures and modern elements creates a harmonious aesthetic. A dazzling palette of colors complements the club's elaborate details generating a well-appointed and contemporary vibe. The decor and design combine to create a world-class venue.
Show venue information on map