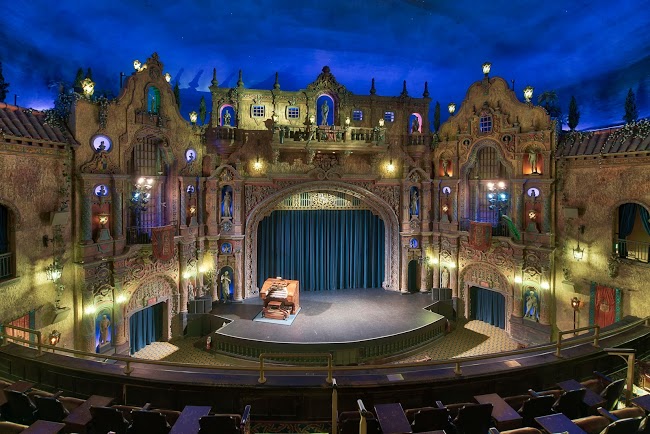 Venue Information
The Tampa Theatre and Office Building is a historic U.S. theater and city landmark in the Uptown District of downtown Tampa, Florida. On January 3, 1978, it was added to the U.S. National Register of Historic Places.
The Theatre features a wide range of independent, foreign, and documentary films on a daily basis. It is Tampa's only non-profit theater and operating costs are largely covered by its membership program, various corporate sponsors as well as ticket sales. It has periodically been used as a backdrop for movies, MTV videos and local programming.
Designed as an atmospheric theatre style movie palace by architect John Eberson, the Tampa Theatre opened on October 15, 1926. The Besides being architecturally stunning both inside and out, the theatre was the first commercial building in Tampa to offer air conditioning. This fact gave the theater even more appeal during Florida's sweltering summer months. Inside the Tampa, audiences are transported to a lavish, rom ...
Show venue information on map