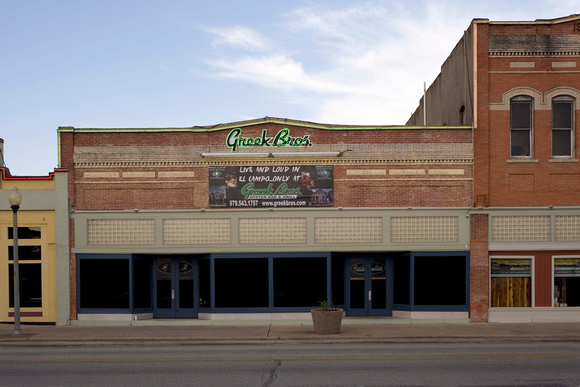 Venue Information
Established in September of 1985, Greek Bros. is located an hours drive from Houston in the heart of El Campo, Texas. A favorite with locals, Greek Bros. is also a must stop destination restaurant and entertainment spot for neighboring residents, regular travelers and seasonal hunters.
Originally opened by "brothers" George and Tom Charkalis along with Georges's wife Blanche, Greek Bros. is now owned and operated by George, Blanche, & Son Matthew. When the doors first opened, the Greek Bros. menu had only three items, oysters on-the-half shell, boiled shrimp and pizza—today the menu consists of over 50 dishes, featuring Grilled Tuna, fresh Gulf Redfish, Shrimp Cozumel, and Greek's famous char grilled steaks.
Greek Bros. also specializes in live entertainment, which plays every Thursday, Friday, Saturday. Over the years Greek's has expanded to include a larger dance floor, stage and disc jockey booth, three full service b ...
Show venue information on map