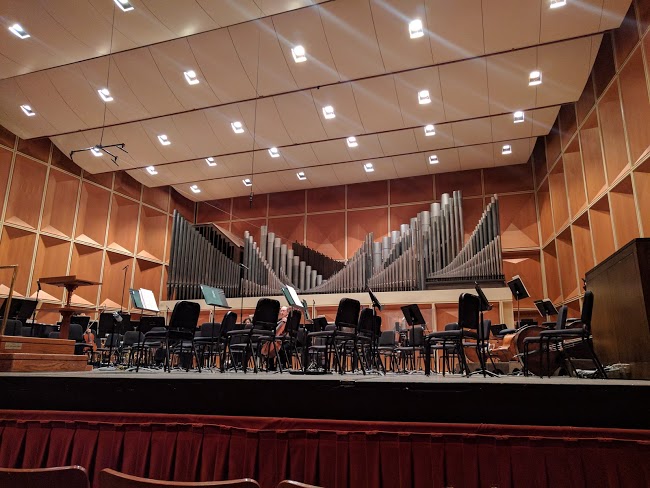 Event Information
Get Tickets Today to Experience Jesus Christ Superstar on Saturday Nov 27 at Uihlein Hall 929 N Water St, milwaukee. Enjoy and be inspired! Share your experience on Social Media with #EventsfyYourWeekend for a chance to WIN Prizes!
Venue Information
The Marcus Center for the Performing Arts is a performing arts center in Milwaukee, Wisconsin. It serves as the home of the Milwaukee Symphony Orchestra, Florentine Opera, Milwaukee Ballet, First Stage Children's Theater and other local arts organizations. It is located at the corner of Water Street and State Street in downtown Milwaukee, and is owned by Milwaukee County.The Marcus Center was designed in the Brutalist style by noted Chicago architect Harry Weese.Construction began on June 27, 1966, and it opened on July 26, 1969 as the Performing Arts Center. After a $25 million donation from the Marcus Corporation in honor of its founder Ben Marcus and his wife Ceil, Milwaukee County decided to change the venue's name in 1994.
The Center contains four major theater venues:
Uihlein Hall - Designed for operas, musicals, orchestral concerts, dance programs, theatrical productions, lectures, annual meetings, commencements, or film screenings, it has a seating capacity of 2,305, and is the largest theater in the Marcus Center. Uihlein Hall is named in honor of the Uihlein family, the owners of the former Joseph Schlitz Brewing Company. It was renovated in 1997.
Todd Wehr Hall - Designed for lectures, concerts, plays, conferences and meetings, this hall has a seating capacity of 496.
Vogel Hall - Designed for teleconferencing, meetings, seminars, new product introductions, commencements, plays, dance programs, film screenings or concerts, this theater has a seating capacity of 475.
Peck Pavilion - An open air structure, located on the Milwaukee River and adjacent to a grove of chestnut trees, the Peck Pavilion is suitable for concerts, film or lecture series, dance programs, dramatic performances, product demonstrations, weddings and receptions. It has a seating capacity of 400.
Bradley Pavilion - A banquet hall overlooking the Milwaukee River.
Green Room - A smaller banquet hall and meeting room.
Uihlein Hall
929 N Water St
milwaukee WI 53202