Eventsfy Team | LIVE EVENTS Near You across America!
About us
We are a passionate team that believes LIVE EVENTS with REAL ARTISTS in REAL LIFE with REAL ENERGY can greatly enhance our knowledge of the world for the better! We would like to connect people physically (once again) at these Events - LIVE Music, Comedy, Theater, Art Shows. We thirst for knowledge as our ancestors did during the Enlightenment Age of the 16th Century. We yearn for a Renaissance 2.0 propelled by these amazing LIVE EVENTS that shine light on understanding the human experience more.
Back in 2006 and living in the city, we found it remarkable that we did not know about certain LIVE EVENTS down the street from us. Seeking to find an Event (other than the major Headliners) was a maze of numerous websites of fragmented and disjointed information. After yelling from the rooftops about our inability to easily discover LIVE EVENTS nearby, we placed our thinking caps on to find a better solution—VOILA, Eventsfy!
Ever since our initial concept in 2006, the road has been smooth sailing…HA… OK, OK, perhaps a few tactical and strategic turns may have been taken due to jobs, more education, finances, and other pathways of life. Although we did not officially embark on this business journey until 2012, our goal to create a product for fans to easily discover LIVE EVENTS and for Artists to easily create their Events FOR FREE anywhere in America (eventually the World) has been unwavering.
To help spread the word about Eventsfy, some of us in 2012 took a West Coast Tour in our green-mobile billboard (AKA Shrek)—See Highlights of Our Rowdy West Coast Tour HERE. We visited and spoke with hundreds of venues to learn about them and to let them know about us. Although at the time our product was still in its infancy stage, we made many contacts and had a remarkable experience with much learning.
The Eventsfy team represents many different backgrounds around the world with one goal in mind—helping people become more inspired through attending LIVE EVENTS.
David Richardson
President & Founder
Art is simply a perspective of life (an energy of feelings). Art reveals unfiltered truths of life because someone had to have felt or experienced the message being delivered through the Art for it to be considered Art. If the Art (feeling) is true to the Artist, it is true regardless of anyone's else's point-of-view or opinion. By perpetually increasing your exposure to the Arts, you will increase your knowledge and understanding of our world and you will have a more meaningful life. Expose yourself to a Live Performance of the Arts, Today!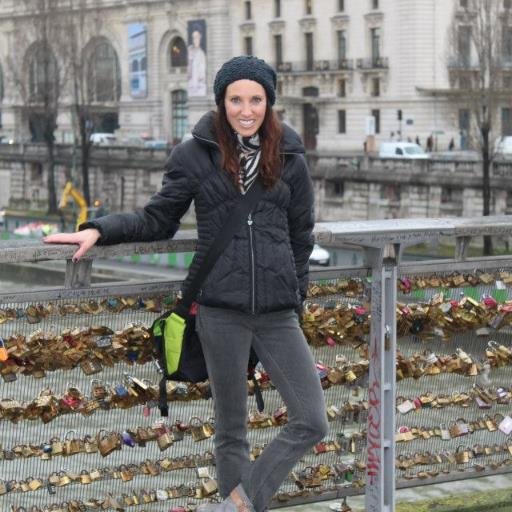 Debbie Breer
Vice President
I feel privileged to have been brought up in a family that appreciated live arts. I began my education at the University of Washington in their Art program. Eventually my practical side led me to my degree in Business Administration. I still place tremendous value in the arts and how they can enrich our lives. As a mother of 3, I am always looking for opportunities for my children to be exposed to and learn from the arts.
I passionately believe in Eventsfy's mission to bring greater public awareness to the Arts which is why I was excited to join their team. My role with Evenstfy is to assist you and maximize your experience with our company, website and apps so that you easily find the events that most interest you. I am also available to assist Artists, Venue Directors and Promoters with marketing their events through our website/apps so that they reach a broader audience. Our goal is to create an all-inclusive place to keep abreast of the World of Arts, and making that happen is my hope and mission.
Usman Zubair
Senior Software Developer
To me, Art is as natural as breathing. If consuming Art at galleries, witnessing Art at events or discussing Art with others, Art has always played a large part in my life. I've always been connected to Art in one way or another. Maybe because my mother is creative and Artistic in her own way, or maybe because when I fail to express myself through words, Art helps me convey my message more clearly.
Preet Chalal
Freelance Developer
Art is the expression or application of human creativity, inner feeling or imagination in a visual form such as painting or sculpture, producing works to be appreciated primarily for their beauty or emotional power. Art is the concrete representation of our most subtle feelings. In art, the hand can never execute anything higher than the heart can imagine. Art doesn't have to be pretty. It has to be meaningful.
Charina Flores
Operations Director
Art is life intensified. It is about expressing, sharing, experiencing and appreciating the beauty and feeling the emotional power of the people and the world around us. It allows us to open and expand our minds, as well as see things from different perspectives. It is the celebration of human endeavors, a reminder of the past, a reflection of how we or our future can be, and a place where our imagination can roam free. It allows us to connect to others, to break down barriers and to experience the art in a way that's unique to each without limits. It is a universal language that touches our senses and provokes us to think within and beyond ourselves and makes us feel alive. Most of all Art reminds us that we are not alone, that anything is possible, and that everything is going to be fine because art connects us to not only the reality but also lifts us to a higher place of infinite possibilities where we can create anything that inspires us.
Rian Dore
Social Media Marketer
Eventsfy acts as my pilot beacon to fill up a burning and yearning desire to compassionately help others and shine a guiding light on Artists to break down walls, communication gaps and barriers so we can all work together toward one common goal.... unifying ourselves as one. The Arts shares these cultural differences in a safe environment through these uplifting, moving experiences to reciprocate that love to those who surround us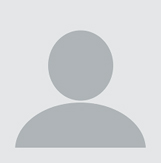 Haisum Abbas
Business Analyst
Arts is a means of expression for me. What words can't convey art can. I think of Art as manifestation of my feelings, emotions and thinking. It has also helped me in connecting with other people on a higher level. Any involvement in artistic creativity can improve the personality of any person and it has benefited me in a very positive rather medicinal way.
Ankur Saini
Data and Content Manager
CEO of Aim Data Soft
To me "Art" is something that stimulates an individual's thoughts, emotions, beliefs, or ideas through the senses and technical skills. Art is a form of expression. Music, theatre, dance, comedy, art exhibitions and other performing arts are prime examples of art. Music is a source of inspiration and expression. Its wakes me up, gets me going, and is a way to add some more awesome day in my life. Art of music is a way to express and release emotions. Art and music are like freedom and it's connects us to the world. EVENTSFY helps to connect artists and audience who love Art and Music. We are very happy to be a part of EVENTSFY team.
more about Ankur at aimdatasoft.com
Aim Data Soft delivers a complete range of business process outsourcing services and solutions including Data entry, eCommerce store product entry, Image editing, Internet Marketing, Data searching/Mining or all type of Data entry/Processing work.